PMA set up allows you to open your own business in Indonesia/Bali and with the 2 years Investor KITAS you have the flexibility to enter and exit the country as you wish
A PMA (Penanaman Modal Asing) or PT PMA (Perseroan Terbatas Penanaman Modal Asing) is known as a Foreign Owned Company in Indonesia. This is a type of legal entity in which foreigners can choose to conduct commercial activities in Indonesia established under the Indonesia Law.

In PT PMA, foreign investors can be registered as shareholders in the form of legal entities and individuals. Unlike Local Company (Local PT) where the company shareholdings must consist of 100% local citizens only, here in the PMA company foreigners can hold up to 100% ownership of the company in Indonesia.

However, if you aim to only represent an overseas company in Indonesia and you will not generate any income from local activities, you can set up a representative office instead.
What is the difference between PMA and PT?
Local PT is quite the same as PMA, the difference is while in a Local PT the founders can only be Indonesians, but in contrast, PMA one or all of the founders can be foreigners.
What is an Investor KITAS?
If you already set up a PMA, you can be a shareholder in your company, and also you can work in your company using Investor KITAS. Once you have an Investor KITAS, you can register
Family KITAS
for your spouse/children and we can help you to arrange that.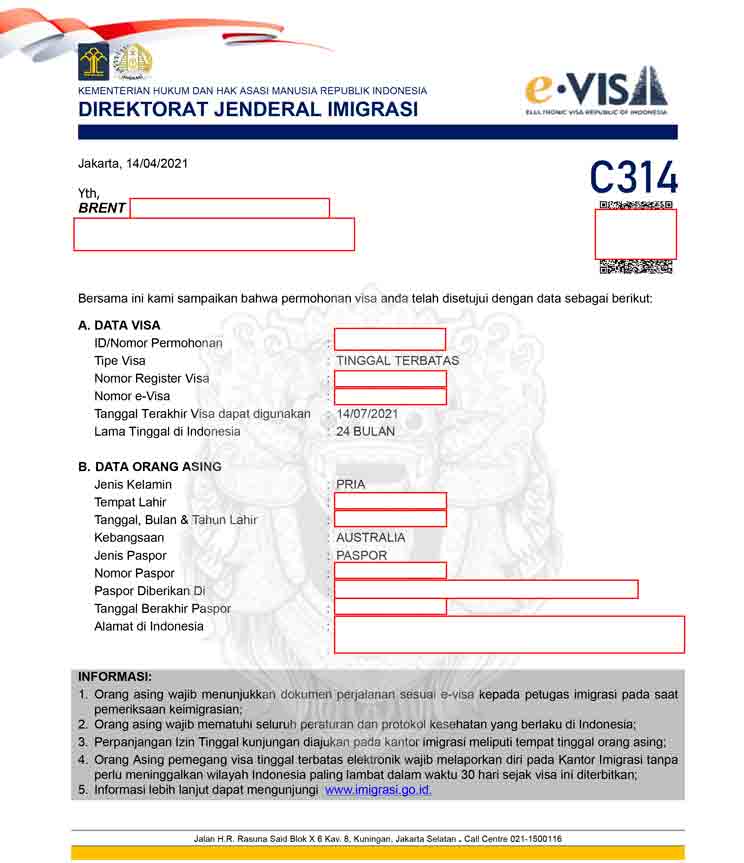 What type of PMA can I set up?
There are more than 500 business sectors in Indonesia that are classified in the KBLI. The Indonesia Standard Industrial Classification (KBLI) is an official code classification which arrange the types of business fields of companies in Indonesia. Check our blog of the best business sectors in Bali. Therefore companies wishing to register their line of business on the Deed or in the NIB must enter the code according to the classification in the KBLI. KBLI was issued by BPS (Central Bureau of Statistics) with reference to the International Standard Classification of All Economic Activities (ISIC), ASEAN Common Industrial Classification (ACIC), and East Asia Manufacturing Statistics (EAMS).


KBLI functions to uniform activities or business activities in Indonesia into a classification that can be classified. This standardization or uniformity becomes a reference for legality registration such as in the Company Deed or NIB (Business Identification Number). This single identification number, better known as Business Identification Number (Nomor Induk Berusaha/NIB) is a 13 digit registration number. It serves as a business owner's identity to conduct its business activity.


Every business owner should obtain NIB first before getting started to process all business licenses needed to legally conduct their business. However, foreign investors are obliged to the Negative Investment List in Indonesia for certain business classifications where it lists down the maximum percentage a foreigner can hold ownership. The Negative Investment List is regularly updated by the Indonesia Investment Coordinating Board (BKPM).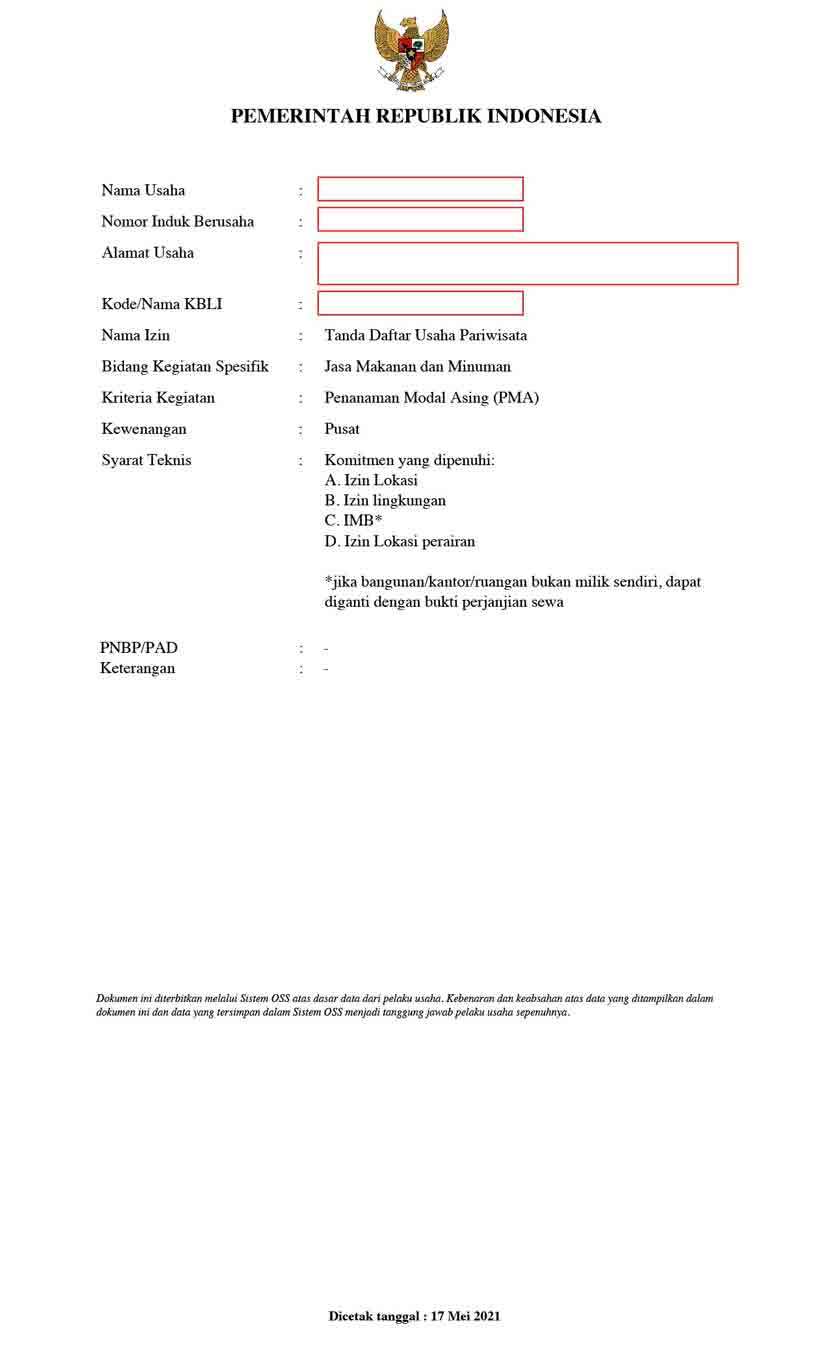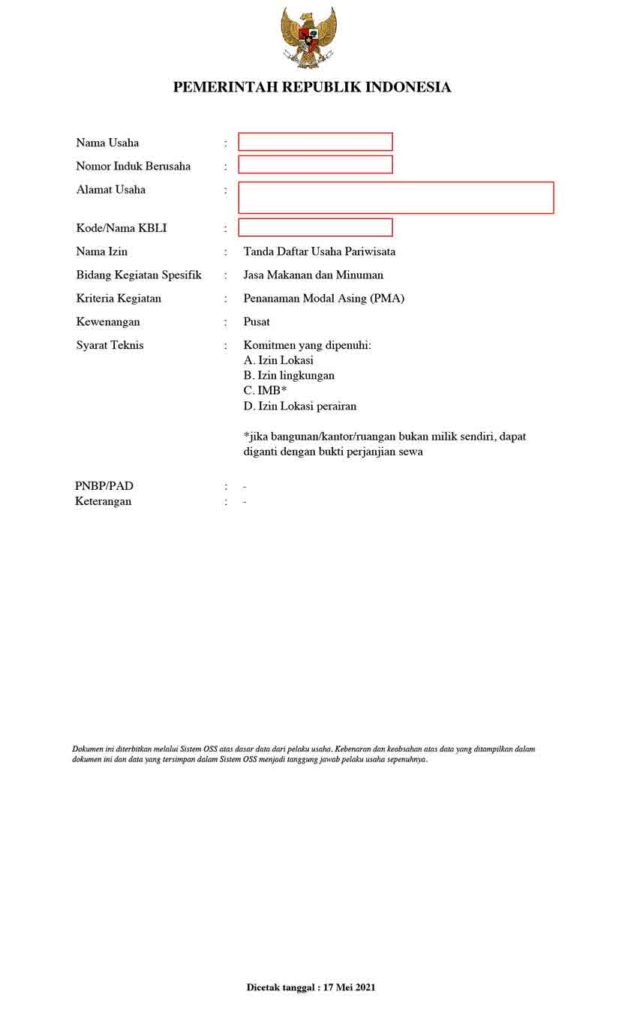 Can I work using an Investor KITAS?
If you are an investor that is stated as a Director, you are allowed to work while holding an Investor KITAS.

This is stipulated in Manpower regulation Permenaker No. 10/ 2018 in Article 10, Article 22, and Article 26 point C.

If an investor is stated as a commissioner, you are not allowed to work – but you can still get the facility of maximum two-year stay permit. If you, as a commissioner, also want to be allowed to work, you will need to have minimum IDR 1,250 billion share ownership of the company.
What job can I do with the Investor KITAS?
According to the BKPM (Indonesian Investment Coordinating Board) of Indonesia, a director of a company on an Investor KITAS can work as long as all tasks handled by the director shall fulfill the scope of the company's business activities and the company provides equal opportunities to all Indonesians to make a living.

However, a different condition applies to a commissioner of a company. If you as an investor expect to take a very active role in your company business, we highly recommend you to position yourself as the main director or the second director. In general, a commissioner is expected to have a less active role and involvement in the daily operations of the company.
Can I own Property/land in Indonesia with PMA?
The only way foreigners can safely invest in property or buy land in Bali is by owning an Indonesian legal entity- a PT/PMA. Property owned by a foreigner may not be freehold ownership, but the Right to Build and Right to Use titles give you clear legal grounding.
How long will I own the PMA?
The validity period of a business license is stipulated as long as the company is still carrying out its business activities. So there are no deadlines for the duration of your company.
What about if I want to close the PMA?
Closing or dissolving a company is the final decision in dealing with a complicated situation. To be able to dissolve a company, a set of lawful efforts need to be done based on the Indonesian Company Law.

Dissolution means the business operations come to end and also with the company's legal existence. In Indonesia, everything from incorporation to dissolution of the company should be resolved legally. In accordance with Indonesian law, company dissolution is generally regulated under Limited Liability Company Act number 40 of 2007 section 142 about wrapping up operations, liquidation and expiry of the status of a company as a legal entity.

PMA dissolution specifically is subject to BKPM Regulation number 3 of 2012 regarding procedures for investment control and implementation. The dissolution process for both local PT and PT PMA is almost the same, with the exception of a PMA's obligation to revoke its business license from the BKPM. unless specified otherwise based on the provisions of the legislation.
Cost and service we offer for PMA with KITAS?
We have a special package by setting up a PMA you will obtain 2-years Investor KITAS for only IDR 37,000,000 all included for 1 person.


Also If you want to secure the branding of your business we can register your Trademark so nobody else can use it.
If you have already setup your PMA and you just want to apply for an inverstor KITAS, the price is IDR 17,000,000 for 24 months and 15,000,000 IDR for 1 year.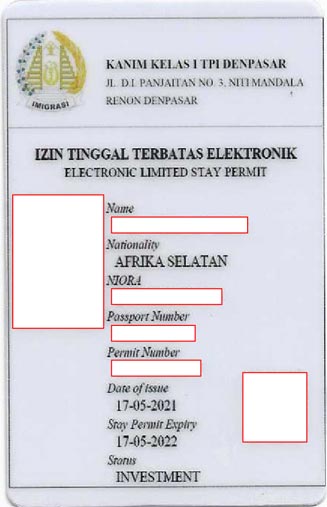 Requirements for opening a PMA
Required to have Investment Plan minimum IDR 10 Billion for each business sector.
100% paid up capital or minimum IDR 10 Billion.
At least 2 shareholders with 1 director and 1 commissioner.
Please note some sectors of the business can be fully owned by foreigners. But there are certain sectors that cannot be fully owned. The restrictions are listed in a regulation called the Indonesian Negative Investment List.
Business location. You need to prepare some documentation on the grounds of your company location. Choose your physical address and get local permissions.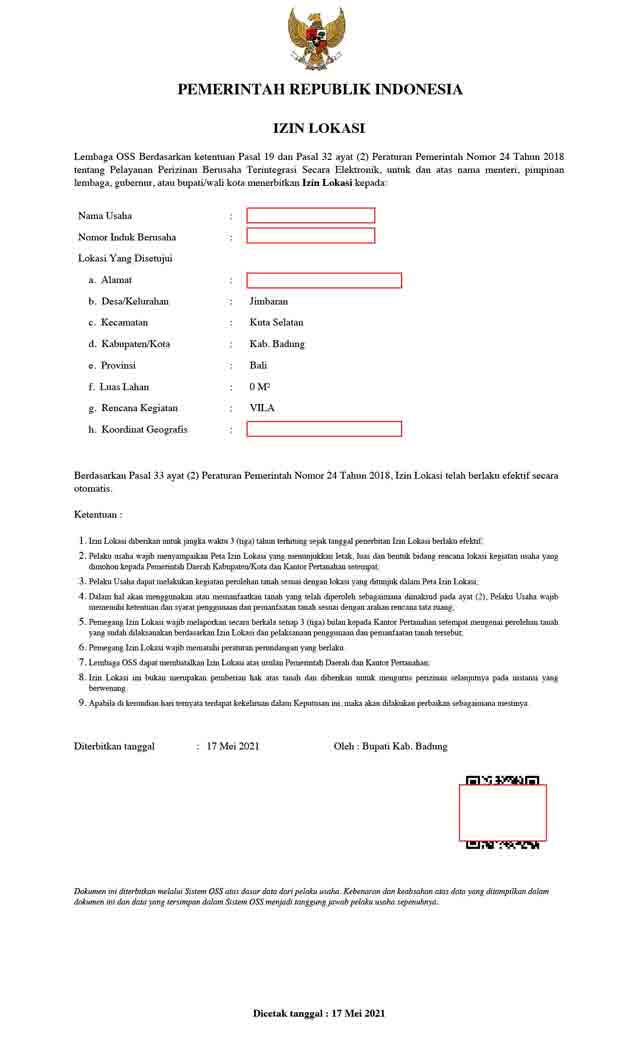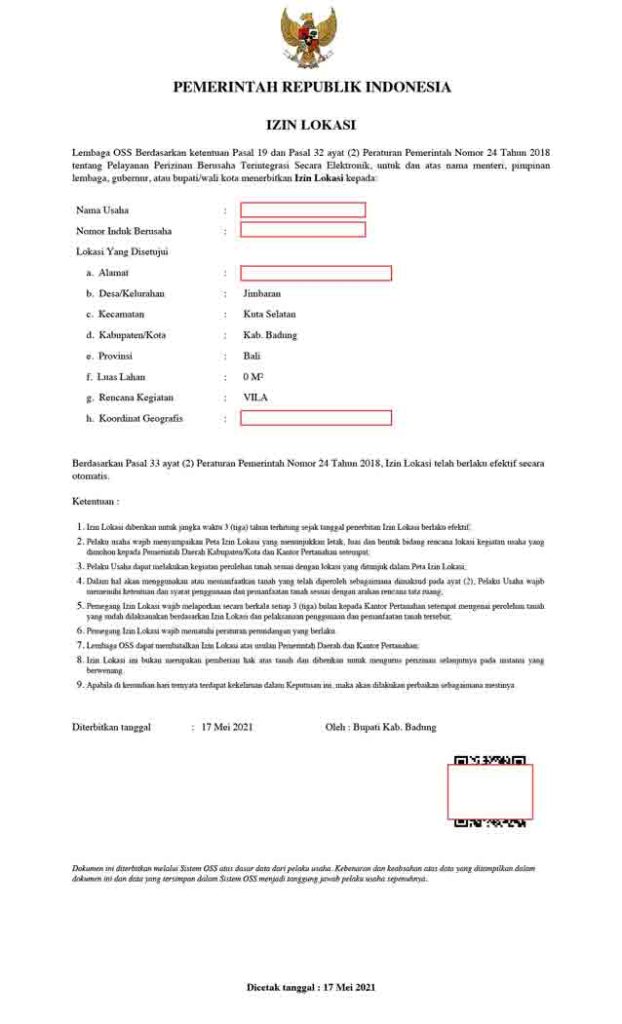 What are the required documents that you must prepare?
A scanned copy of the ID page from your passport in color (Needs to be valid for at least 18 months and you must have at least 2 empty pages).
A scanned copy ID Card (KTP) & Tax ID card (NPWP – Nomor Pokok Wajib Pajak) if the Director or Commissioner is Indonesian.
Company Legal document if the shareholder is a legal entity and the scanned ID page of Director Passport needs to be valid for at least 18 months.
Land Certificate. (copy)
Land & Building Tax Latest Year. (copy)
Land/House/Building Lease agreement if you lease the office space. (copy)
ID Card of Land/House/ Building's Owner. (copy)
Drawing of IMB (Building Permit) with function office or shop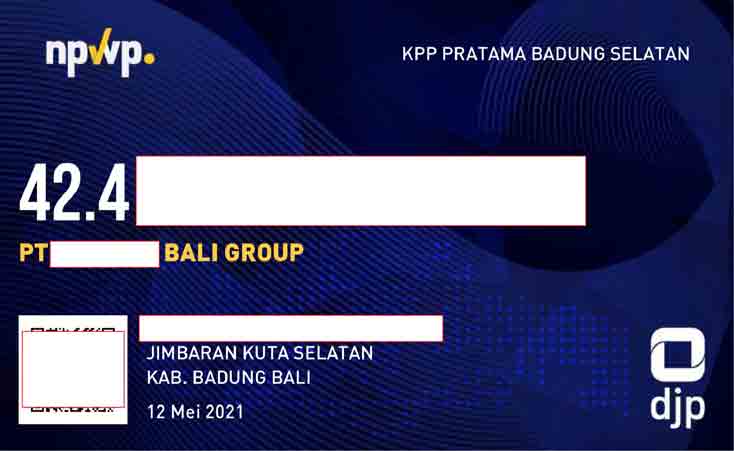 How long does it take to process the PMA and the Investor KITAS?
For the set up of PMA, until they are completed, it takes 7 business days.
Next we can start processing your Investor KITAS that takes a maximum of 2 weeks  to complete.
The KITAS process can only be done for Offshore process.
Benefits of a PMA (Foreign-Owned) Company?
Although the establishment process is more demanding, PMA offers vital benefits that entirely compensate the previously invested time and efforts:
Employment of Foreign Workers
A foreign-owned company (PMA) can sponsor and issue work permits as well as stay visas (
Working KITAS
) for its international employees. Furthermore, this kind of company is allowed to sponsor business visas of its business partners and clients arriving in Indonesia for a short stay.
Full International Ownership
To attract more foreign investors and multiple investments critical to the Indonesian economy, Indonesia has been relaxing the limited foreign ownership lately. Fully-owned foreign companies became less rare, and it is, therefore, likely that you can start an international company without any partnership or local shares of your property.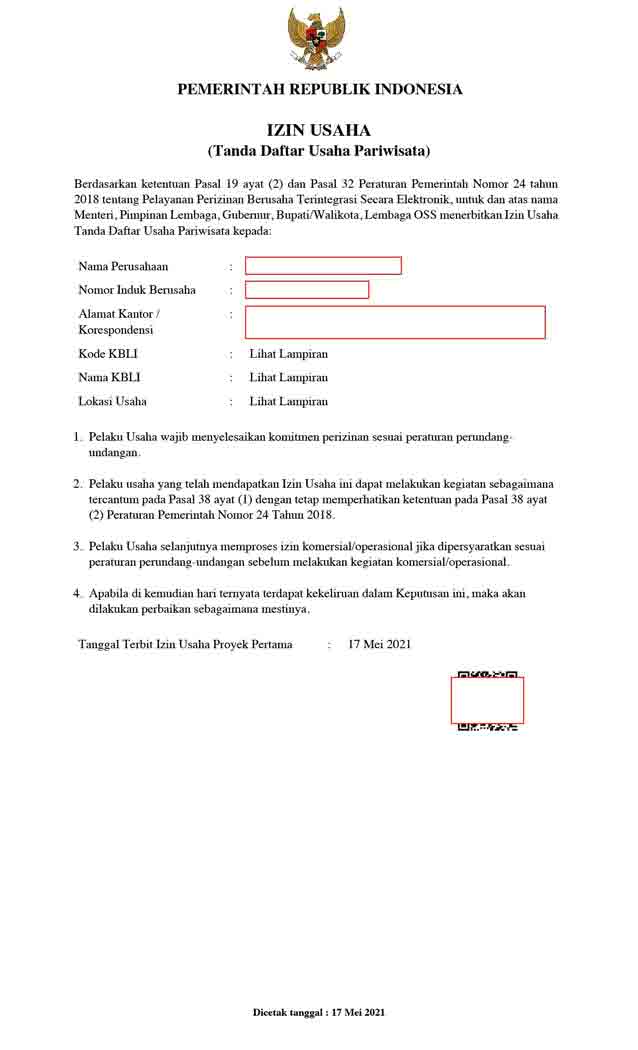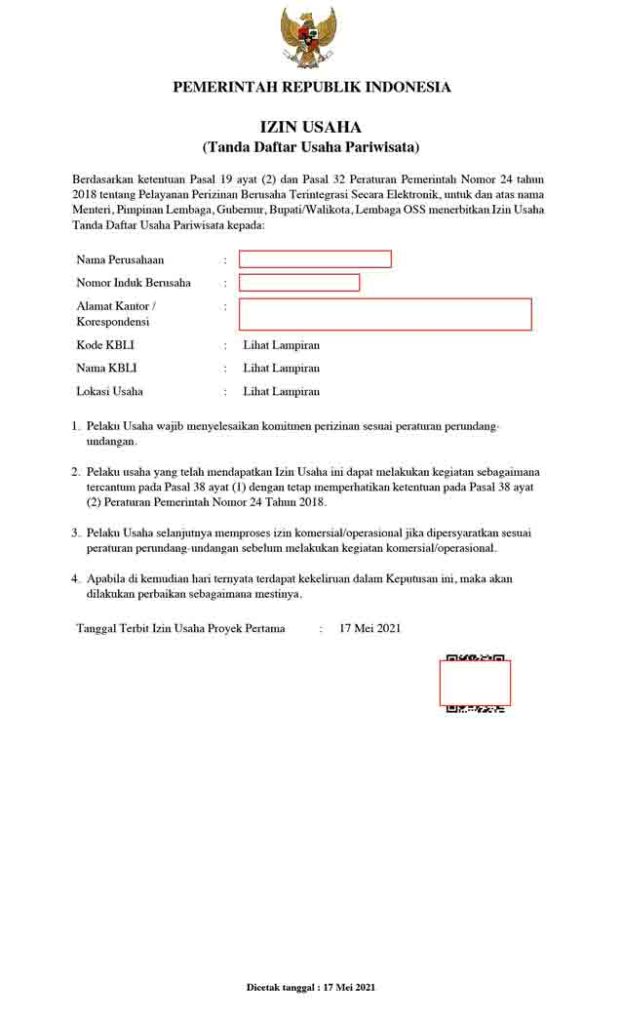 Process for PMA Setup with Investor KITAS
The purpose of this meeting is to discuss about your company name, sector of business and all the company details (Directors, Shareholders, Commissioners)
Our notary will register your company name to the Ditjen AHU (Director General of Administration of General Laws). Once it has registered we will send you the confirmation within 2 business days
It includes the deed incorporation approval of the legal entity, registration of tax ID and domicile letter (7 business days)
We will arrange a meeting with you and all your business partners (Directors, Commissioner, Shareholders) to sign up the deed in front of our Notary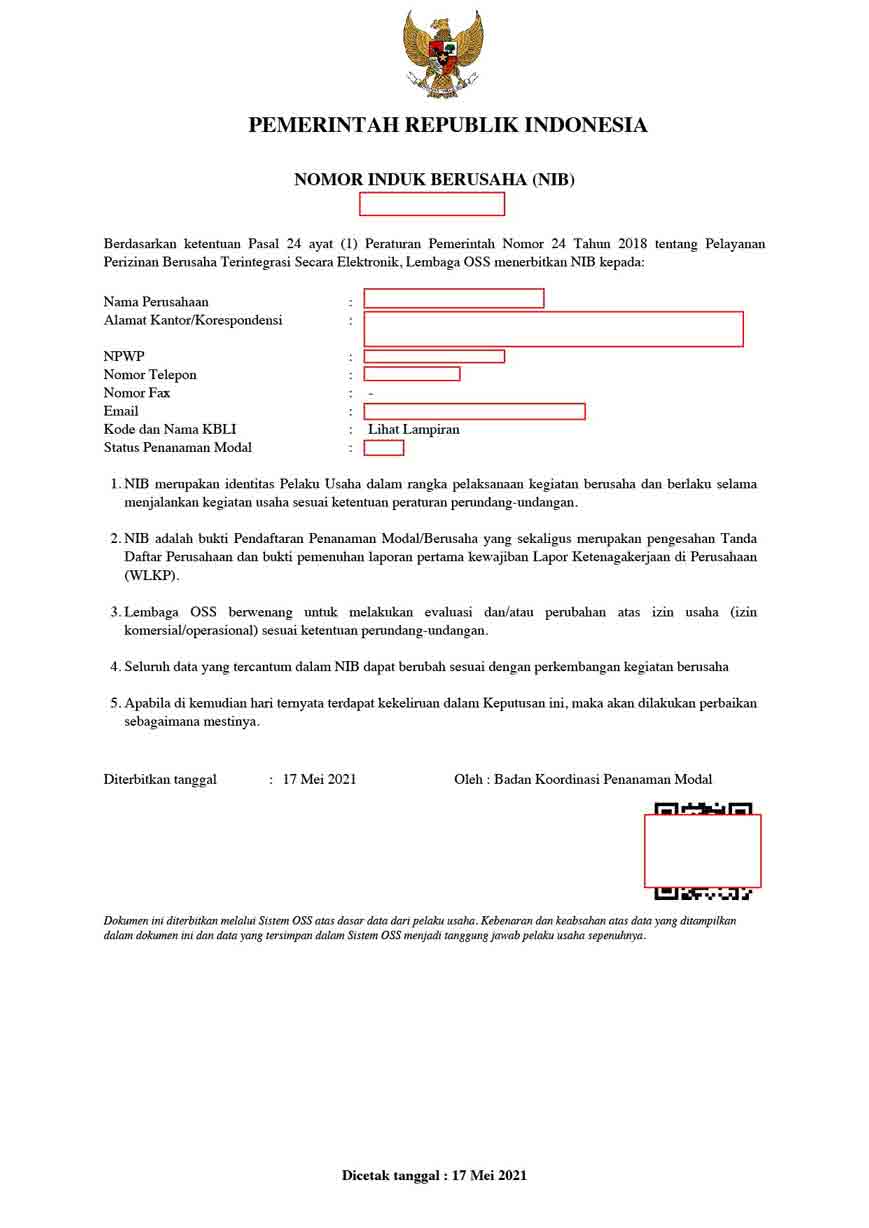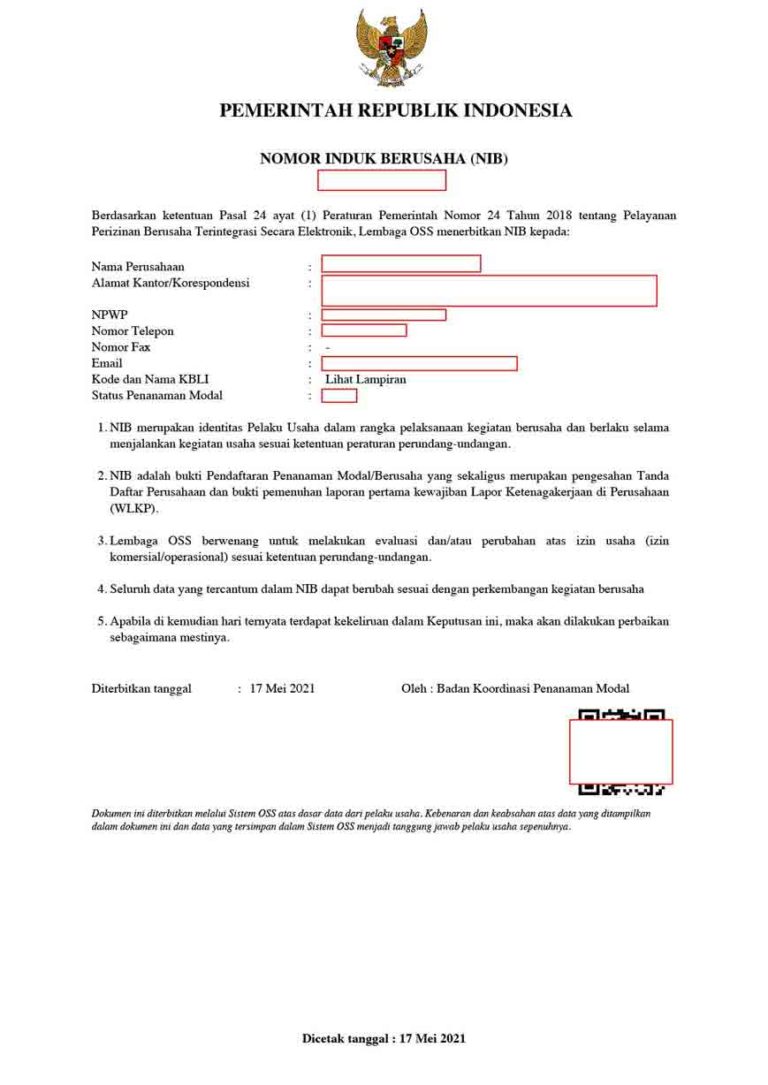 After these registrations you will get the BPJS Insurance (health and employment), Commercial/Operational License, Business Permit, Environment Permit and Building Permit
We will handover to you all the documents regarding your brand new company
The Investor KITAS application process

Once we have received all the required documentation a letter of confirmation will be sent to your sponsor/ company

We process the Investor KITAS recommendation from Investment Board Jakarta (BKPM Office Jakarta). Estimated duration: 10 business days

We process e-Visa Investor at General Immigration Jakarta. Estimated duration: 10 business day

Once the KITAS is finished, you will be able to enter and leave Indonesia freely, as all KITAS comes with a Multiple Exit and Re-entry Permit - MERP
All the documents are now ready for you to start making business in Indonesia and with Visa you can leave and come back to Bali without any issue
Start PMA with Investor Kitas with us